Clara, being a homemaker, always had thought about supporting her family by earning an extra income while she keeps all her routine works together. Being the mother of a two-year-old, it was difficult for her to be in a full-time job and fulfill her responsibilities as a mom at the same time.
As the COVID-19 pandemic spread over the world, so did the worries about job security among the employees working in major industries. Clara was surfing on the internet one day, she came across an article that featured a young woman entrepreneur's success story, who used direct selling to reach out her fitness products to thousands of people successfully. The article narrated her journey from being unemployed to being her own boss and shared many network marketing tips for beginners. The article connected with her instantly, and she further searched about direct selling and its various possibilities. On searching, she found out that 69.9% of people involved in direct selling are women, which reinforced her decision to venture into direct selling.
A few days later, in a casual talk, Clara's husband, Michael, who works in the accounts department of a pharmaceutical company, told her about how the pandemic has increased their sales and how increasingly people are being concerned about their immunity and health. Hearing this, Clara, who was already in search of a product to kickstart her direct selling business, now knew what it should be. From there, her journey to successful home income began.
So, if you were Clara, who is to set out a direct selling business to accomplish both professional and financial freedom, what probable data and statistics would you be looking into? Well, we are here with some useful insights from facts about network marketing to help Clara out with her journey in building a successful network. Come, let's dive in!
First and foremost, it is important to recognize how well the MLM industry is established around the globe. It is also essential to know the popular MLM statistics and network marketing facts to put your foot down better in the industry. Let's see which all countries top the MLM sector worldwide and how much sales and revenue they pull in each year.
Top 5 countries based on direct selling revenue (2020-2021)
In 2021, the direct selling industry made $186.1 billion USD in retail sales.
Total global direct sales grew 1.5% year-over-year.
47 out of the 70 global markets reported positive retail sales growth.
The largest ten markets accounted for 78% of global sales of the network marketing industry.
Top 10 direct selling countries of 2021
USA contributed 23% of the global sales, followed by Korea (10.4%), and Germany (10.2%).
USA becomes the global leader in retail sales with annual sales of $42.6 billion.
Compared with a decade ago, there is an increase of 40% in the retail sales of USA.
Korea stands second with total retail sales of $19.4 billion.
Germany takes the third position with $18.9 billion retails sales.
China and Japan hold 4th and 5th positions with $17.9 billion and $14.2 billion respectively.
They are followed by Malaysia(8.2B), Brazil(7.8B), Mexico(5.5B), France(5.3B), and Taiwan(4.7B).
USA(6.4%), Korea(6.1%) and Germany(1.9%) achieved positive sales growth in constant 2021.
China and Japan showed negative sales growth in 2020, -12.5% and -5%.
UAE marked the highest year-over-year percentage growth of 53.9% in 2021.

Contribution of regional sales in direct selling

Asia/Pacific region shares 41.9% of the global sales, followed by Americas(36.5%), Europe(20.6%), Africa/Middle East (1%).
Americas reported the highest growth rate among the regions (5.8%) with 67.9 billion USD in retail sales.
Europe was up 2.8% in retail sales to make 38.4 billion USD in 2021.
Th markets of the Africa/Middle East reported 1.7 billion USD and showed a 10% negative growth in retail sales.
Retail sales in Asia/Pacific dropped 2.2% to make 77.9 billion USD.
It's quite obvious from the above network marketing statistics that the industry is a booming business and helps people earn a substantial amount of income. Now that Clara knows the industry she has chosen has the potential to make such amounts of money, any thoughts on what should be the next thing to scrutinize?
One thing that needs immediate attention is which companies are already established in this field, and how well they sell the products. This is significant because you get an idea about how much each company that endows a particular product earns and also, to see whether a company that sells a product similar to yours is performing well or not. For that, we have collected some MLM facts and statistics on direct selling companies.
MLM Company Stats & Insights
The first direct selling company established is Southwestern Company which started in 1855.
Renamed later into Southwestern Advantage, they generated a revenue of $145 million in 2021.
30% of the top 100 direct selling companies recorded positive revenue growth rate.
56% of the top 100 MLM companies are US-based, followed by 12% in China.
The top 3 network marketing companies based on 2021 revenue are Amway, Natura Cosmeticos and Herbalife.
Amway has an annual revenue of 8.9 billion USD in 2021 and is holding the first position in top direct selling companies for the ninth consecutive year.
On average, an Independent Business Owner (IBO) at Amway made an income of $766 in the U.S. in 2021.
1 out 5 homes in the USA owns an Amway product.
Amway employes over 3,000,000 business owners across 100+ countries and territories.
Natura Cosmeticos made an annual revenue of $7.2 billion in 2021 and holds the second position in top earning direct selling companies.
Natura has more than 7.7 million consultants and representatives as of 2021.
60% of the total workforce in Natura is women.
The annual revenue of Herbalife went up 5% to $5.8 billion in 2021.
Herbalife had approximately 6.3 million members in the markets, consisting of 2.5 million preferred members and 2.3 million distributors.
Some interesting stats about direct selling companies
OmegaPro, founded in 2019, made a positive growth rate of 900% to make $250 million revenue in 2021.
Revenue of eXp Realty' doubled to make $3.7 billion in 2021.
Optavia ranked first on Digital Momentum Index 2021 by DSN which ranks companies for their social media and online presence.
Avon has a salesforce strength of more than 6,400,000 in USA.
LifeVantage won the DSN Best Places to Work award for the 6th consecutive year.
8 direct selling companies achieved the DSN CCR Platinum Status - ACN, Bhip Global, It Works, Le-Vel, Nu Skin, Scentsy, Pruvit, Usborne Books.
2 companies achieved the DSN CCR Gold Status in 2022 - MONAT GLOBAL, Perfectly Posh.
Web Search Trends of Top MLM Brands
Amway leads the top 100 MLM companies list in terms of sales revenue for the year 2020-2021, followed by Natura, Herbalife, Vorwerk, and Infinitus.
Web search trend of top MLM brands
Amway stays top in terms of web search trends among the five MLM companies with an average score of 46, followed by Herbalife with 40, Natura with 39, Vorwerk with 5, and Infinitus with less than 1.
The MLM company to achieve the maximum popularity score in 2021 is Amway. It achieved a score of 57 in July 2021.
In the USA, the most popular company among them is Herbalife with a score of 66, followed by Amway with 60, Natura with 2, Vorwerk and Infinitus less than 1.
Would You Like To See How A Startup Increases Sales Using A Direct Selling Strategy?
Graze | Snack manufacturers & their experiment in network marketing!
Case studies in network marketing prove to be an excellent way to improve your knowledge and skills in this area of expertise. Here, we're providing you with one of the direct selling companies who integrated innovative ways to improve the business using this particular business model. Graze is a UK-headquartered food manufacturing/selling company who implemented a graceful marketing model.
About Graze and the famous graze boxes!
Launched into the world of yummy and healthy food manufacturing in 2009, the success rate of the "graze box" went up in no time. From the available resources and references, we have found out a count of about 80,000 boxes have been sold over a period of 6 months. Basically, they sell a box of nutritious snacks with various combinations with a view of making people love healthy food.
Their motive and business model was perfect and offered stable growth. Graze boxes were sold using both offline and online strategies, they kept pushing the limits using different marketing channels.
In the official website, they are offering the first box in a half-price, and people can avail this offer through,
Email marketing.
Direct/network marketing.
Referral marketing.
Social media marketing.
Yes, email marketing still exists in 2022, and it's a broadway to reach people around the world with just a click! They do find this method very useful.
Referral marketing goes side-by-side linked with network marketing/direct marketing. Social media is yet another network marketing prospecting tool to perform sales and reach.
Graze as a network marketing model!
The working or marketing style varies from one another in direct selling and normal sales. Graze as a network marketing model is entirely different from what they offer on their website. As mentioned earlier, the first box is half price and for that, the customer has to fill up the details and then subscribe to the graze box.
The subscription can be made for two weeks interval, a month or more and is subjected to alter. After the half-price boxes, the next boxes don't come with any cut-offs.
However, when it comes to the network marketing model, the first box so referred is free of cost, isn't that interesting? The next one with a half-price and again a free-bee! The strategy is only provided in network marketing and not for a direct customer who enters the website and makes a regular order. Become a distributor, buy your pack, and refer more to get more.
A proper plan is necessary and that's why they have something unique in nature. The plan that attracts every health enthusiast with a graze box!
Proper use of every marketing channel, consistently engaging with the customers is the key! Even when one gets off from the graze subscription they come up with new offers to retain them.
A simple strategy with the best marketing scheme proposes an attractive option for worldwide customers. This case study tells how network marketing can be properly utilized with a unique idea and marketing plan. Be unique with a new plan that can revolutionize and make an impact in the world market!
They made a success story by their own effort, do you have similar innovative plans to make your marketing ideas work out well?
Now, if you check out the below stats and consider the above innovative idea, one important thing that lays a foundation will be the years of experience and out-of-the-box thinking. The company may have founded way back in the mid-'80s or after 2016 but if they have a good team with experience and talent then growth and brand recognition will be reflected easily in the sales revenue. To sustain long for the present and future, a direct selling or MLM company must consider this fact as too many home-based business kicks start every year.
Wasn't it prodigious to know that like any other industries in the world, direct selling too has companies that generate billions of dollars every year, and that the competition among them is pretty tight? Well, different from what has been circulated among the general public about direct selling, it does help people to make good money and that's why these companies were able to stand the tests of time.
Now the plan is fixed. Clara very well understands how the trade goes on around the globe. Next it is to integrate the vital part of your business into your plan. The Distributors.
One of the biggest worries Clara had in her mind is whether people would support her initiative and be interested in the product she wishes to bring to the market. Her husband had the same doubt when they were having the discussion about it. To clear up this concern, we have put together some stats and insights on the distributors in direct sales.
MLM Distributor Stats & Insights
Distributors or salespeople in the industry have a major role to play and they choose this role either as a career or as a secondary income source. The success of a direct selling company relies heavily on its distributors and on the organizations' ability to provide its salesforce with the right tools for sales enablement.
The industry proves worth enough, the numbers in terms of distributors as well as the revenue suggests it strongly. People also find the industry a good choice after the retirement period. Education is not a barrier in marketing but customer acquisition through proper prospecting techniques is a must needed skill to acquire. The best thing about being a distributor for an MLM company is that they can work remotely with their own schedule.
Would you like to consider direct selling as an efficient part-time business opportunity?
83.87% answered yes to this question.
Implies the acceptance of the business.
Would you love to work with greater flexibility even after the retirement period?
74% answered yes to this question.
Implies the opportunity direct selling provides.
Do you prefer to work remotely?
84% answered yes to this question.
Implies the ease with which direct selling can be initiated.
Statistics on MLM distributors and sales representatives
Direct selling industry has 128.2 million people as independent representatives and distributors.
The industry's global salesforce grew 0.7% year-over-year.
70 million people are actively working to build a full-time or part-time career and income from direct selling.
Number of distributors participating full time in direct sales increased by 12%.
56% of direct selling employees reported feeling that they were paid fairly.
In UK, more than 563,000 people were involved in direct sales pre-Covid.
UK industry showed 25.3% decline in the number of distributors with 4,71,262 distributors.
90.4% of direct sellers in UK are Women.
Canada has 1.37 million independent sales consultants in 2021, which shows a slight decrease of 1.1% from the past year.
1 in 3 canadians, which is 5% more than the previous year consider direct selling business to be a realistic option for earning additional income.
Global salesforce across regions
74.6 million people joined direct selling industry in Asia/Pacific region showing 2.6% growth over previous year.
Middle East reported 28.1% decline in direct sales salesforce and reached 5.5 million distributors.
Africa and Middle East have 5.5 million distributors showing 28.1% decrease over the previous year.
Americas salesforce faced a decline of 0.1% with 32.4 million distributors.
Male and female contribution in direct selling salesforce
Number of male participation increased to 30% compared to 26% in 2020.
Europe has the highest percentage of women in direct sales salesforce, 83.7%.
92% of distributors in Lithuania are women, the highest in the world.
Some interesting stats about direct selling salesforce in USA
An average retail sales of $5,849 was earned by direct sellers of USA in 2021,a 10% increase from the previous year.
The number of direct sellers in USA decreased to 7.3 million, a decrease of 5.2% from the last year.
0.5 million direct sellers of USA work for full-time.
6.8 million direct sellers of USA work for part-time.

Full time and part time direct sellers in USA

California has the highest number of people involved in direct selling - 1,696,202 . The state also contributes the highest retail sales - $5B.
76% of direct sellers in USA are women and 24% are men.
23% of distributors belongs to the hispanic community.
The racial distribution of the direct sellers in USA is 86% White/Caucasian, 8% Black or African American, 3% Asian, 1% Native Hawaiian/ Pacific Islander and the remaining 2% belongs to other categories.
The more engaged the distributors are, the more they earn. The numbers also suggest motivation among people who choose direct selling as a profession.
The New Trend - Couples as Distributors
When we considered the top 100 earners in the direct selling industry, we have found an interesting fact - Couples earn a high volume of money. Men and women, together as a couple have the ability to acquire leads of both genders. When the talent unites with flexible timings, good understanding, and other aspects, companies hire or employ couples as their distributors. Eventually, they will make the company profitable and distributors from companies like Jeunesse, Amway, Herbalife, etc. agree to this point with ample earners as couples.
Startups and entrepreneurs can make use of this opportunity to promote their business by focusing more on couple distributors. However, direct selling organizations must ensure proper training tools and features and marketing strategies to improve distributor engagement and the contribution of women in partcular. Even though 69.9% of people involved in direct selling belong to women, there is something missing from their side.
Clearly we see, people are into direct selling as distributors, and it is welcomed as a profession by the multitude. Clara is now all set with the list of pals from her friends circle to initiate sales pitching !!.
Clara already knew that when she approached her friends to introduce her business, they would undeniably check whether the product she offers is in high demand or not, so that they don't lose money hand over fist. To answer this concern at first place, she needs to know about how good her choice of product is doing in the market. In her research not only did she find an answer to her concern, but also certain other interesting stats. Here are those:-
MLM Product Stats & Insights
The most important ingredient in the industry that connects every group is the product. After all, the meaning and the goal of this business model is to sell products and if the product selling is not the goal then you have to take a close on it as it falls under illegal pyramid schemes.
Among the products, there exist many categories and direct selling is the best available business model to reach them to the end-users, i.e the consumers and then the customer-distributor conversion that helps product selling companies to make products distributorship revenue. A part of the revenue is shared with the distributors as commissions and bonuses depend on the marketing plan & criteria to achieve it, set by the companies.
The growth rate in sales revenue for each and every category displays one important agenda -popularity of the product. Companies can use the stats and customer suggestions to pull out the magnet and thereby acquire more customers. Just like the food processing companies use the awareness of human beings' cravings and tailor the tastes of their food products to ignite the addiction or their taste interests.
Popular products and services in direct sales
Most popular product categories in direct selling in 2021 are wellness, cosmetics & personal care, and household goods & durables.
In 2021-22, wellness products shared 34.8% of retail sales globally.
Cosmetics and personal care products contributed 24.5% to annual retail sales.
16% of global network marketing sales comes from household goods and durables,which is 10% more than the last year.
64% of individuals find product discounts as a motivational factor to choose direct selling as a career.
Personal care products of Best World International showed the highest growth rate of 225% among the product/service categories (based on the top 100 MLM companies of 2022).
Retail sales of the top products and services
Wellness topped the product category across the regions and made 64.8 billion USD.
Cosmetics and personal care products made 45.6 billion USD followed by household goods & durables with 29.8 billion USD.
Retail sales by product categories in USA for 2021
Sales growth by product categories in USA
Wellness products top the list with 36% of retail sales in 2021.
26.4% of the sales is contributed by the services category.
17.3% comes from home and family care/durables.
Personal care products shared 12.2% of annual retail sales.
With wellness products topping the industry in sales, Clara's friends realised the potential revenue generation opportunity hidden in this business, and they did not have to think any further about getting into partnership with Clara.
To give more insights to her partners, and to help them in their journey along with her towards developing a successful business, she was also ready with some important data. It was to demonstrate what are the consumer trends in the market and how customers around the world felt about direct selling and its products.
MLM Consumer Stats & Insights
Consumers are those end-users who ultimately use the products and remark their opinion at least in mind. If they are happy with the products then they will be using it until something new comes up that satisfies their needs by means of new offers from other competitors, finding more satisfying customers for other brands, or anything that triggers the interests.
This particular point has been constant trouble for direct selling companies and those who attained customer retention have survived for long. Product consistency needs to maintain throughout their existence and customer fulfillment is a major battle to compact around.The point of success lies in knowing your customer needs while implementing a customer-centric approach.
Different age groups have different levels of criteria that make them pick a product from different available brands. The success of a business is once all such age groups together choose your brand. If the senior citizens still argue over your product in the later period of their life in supermarkets or similar brick and mortar stores then you can define a product as the best and evergreen product with never-ending trust.
There are more than 44.6 million preferred customers and discount buyers in the US.
The number of US customers increased 7.2% increase over 2021.
Preferred customers in US are 35.7 million.
Discount buyers in US are 8.9 million.

Preferred customers and discount buyers in USA

40% of direct Selling markets are reporting inclusion of preferred member programs by their member companies, with almost 30 million participants in these programs reported in 2021.
In the U.S. direct selling prospects are diverse with 20% African Americans.*
48% of direct selling prospects are women.
Millenials share 35% of the direct selling prospects.
U.S. consumers have positive perceptions towards direct selling and this has remained stable over the past 10 years.*
69% find supporting small businesses as an appealing attribute of direct selling.*
67% are inclined to the personalized service that direct sellers provide.*
46% of Americans would welcome contact from direct sellers regarding business opportunities on social media.*
The deciding factor in the purchasing choices for 32% of shoppers was the protection of their health and their family.
87% says product quality was the top reasons for utilizing direct selling.
Relationship with sales consultant (86%) and customer service (67%) were the next reasons.
Brand (54%), convenience (47%) and value (53%) also influenced the reason for involving in direct selling.
Sales need to focus on the younger generation too as they are the future and having their trust in a product means a lot. More efforts have to be put forward for younger, older generations to collectively call business as a complete world-class choice! Similar sorts of actions have to be done on the gender side too, a balance has to be kept among them which lacks at present. A study can be made to find the cause and how to overrule it as a perfect solution which remains stable for the future.
Direct sales consumers of different age groups
In 2021, 9% among the overall direct sellers is aged 18-24.
People aged 25-34 constitute 21% of the global direct selling population in 2021.
About 25% who contributed to the direct selling crowd were from the age group 35-44 in 2021.
23% among the direct sellers were from the age group 45-54.
22% of the direct sales consumers belong to the age group 55 and above.
About 74% of the customer/direct sellers are women and 26% are men.
Gen Z now accounts for nearly 10% of the industry.
91% of GenZers are interested in flexible income earning opportunities.*
Fast forwarding, Clara's career transformation from being a mere homemaker to a successful direct selling entrepreneur was smooth and swift. The time at which she entered the industry and her choice of product elevated professional growth. Clara is now not only a nice friend in her circle, but also someone who helped them to earn and live better.
Like Clara, Many people around the globe have successfully emerged as a direct selling entrepreneur. With their efforts and effective routines, they have been able to transform their lives as well as many others' too. The following statistics and insights show the entrepreneurship opportunities offered in the direct sales industry.
MLM Entrepreneur Stats & Insights
The final entity or the important step in this ladder is the 'entrepreneurs'. The entrepreneurs have to look into the system deeply from industrial history to the consumers' reaction over the products. This particular group has to study a lot and at the end of the day, they go for industrial expert opinions and consulting.
Is that necessary? Yes, it is but to an extent this article can help you to look around the whole system without many dilemmas. The reason behind it is that the article is written purely based on facts and statistics, and have omitted any data that doesn't have an accurate basement to stand for.
As an entrepreneur, you can use the data above to find and sketch a pattern that lets you dominate the business, no worries! We can help you with that part and make you clear with more facts. However, there are more things you have learned before we help you come up with a solution.
77% of Americans are interested in flexible, entrepreneurial/income earning opportunities.*
79% of Americans consider direct selling as an attractive option for entrepreneurial opportunities.*
Direct selling has been and will always be the best platform to do business for your products and take in as a business model for marketing them to consumers. Let's see some interesting stats that might help you to analyze if the industry is suitable for you or not.
5.1 million people found entrepreneurship opportunities in the direct selling industry.
Direct selling requires a minimal start-up cost of $82.50 when compared to other industries.*
There are 114% more women entrepreneurs than there were 20 years ago.
Top 3 US states for female entrepreneurs in 2021 are California, Colorado, and New York.
Female entrepreneurship has been growing at a rate of 5%.
As of 2021, there are 41 female CEOs employed at Fortune 500 companies. This number actually translates to eight percent of women CEOs at the top of America's 500 highest-grossing companies.
The below table lists the top 10 earners in the network marketing industry along with their company and income details.
Top 10 MLM Earners
| Rank | Name | Organization | Country | Annual Income (est.) | Lifetime Income (est.) |
| --- | --- | --- | --- | --- | --- |
| 1 | Omar Salazar | XIFRA | Mexico | $19,200,000 | $12,000,000 |
| 2 | Ivan & Monika Tapia | IM Mastery Academy | USA | $18,000,000 | $45,000,000 |
| 3 | Sergio Penunuri | XIFRA | Mexico | $17,040,000 | $1,200,000 |
| 4 | Jenna Zwagil | MyDailyChoice | USA | $12,720,000 | $25,000,000 |
| 5 | Stormy Wellington | Total Life Changes | USA | $12,000,000 | $25,000,000 |
| 6 | Jason Brown & Matthew Rosa | IM Mastery Academy | USA | $9,600,000 | $5,000,000 |
| 7 | Amira Habib & Paulo Tuynman | OmegaPro | Netherlands | $9,000,000 | $6,000,000 |
| 8 | Stefania Lo Gatto & Danien Feier | Jeunesse | Italy, Germany | $8,760,000 | $21,000,000 |
| 9 | Allan Badilla & Laura Castro | BE | Costa Rica | $8,760,000 | $3,000,0000 |
| 10 | Rolf Kipp | Forever Living Products | Germany | $8,400,000 | $100,000,000 |
Source: businessforhome.org
Data updated on August 2022
Clara has started her journey to top the list with her masterful network of distributors. When have you planned to start yours?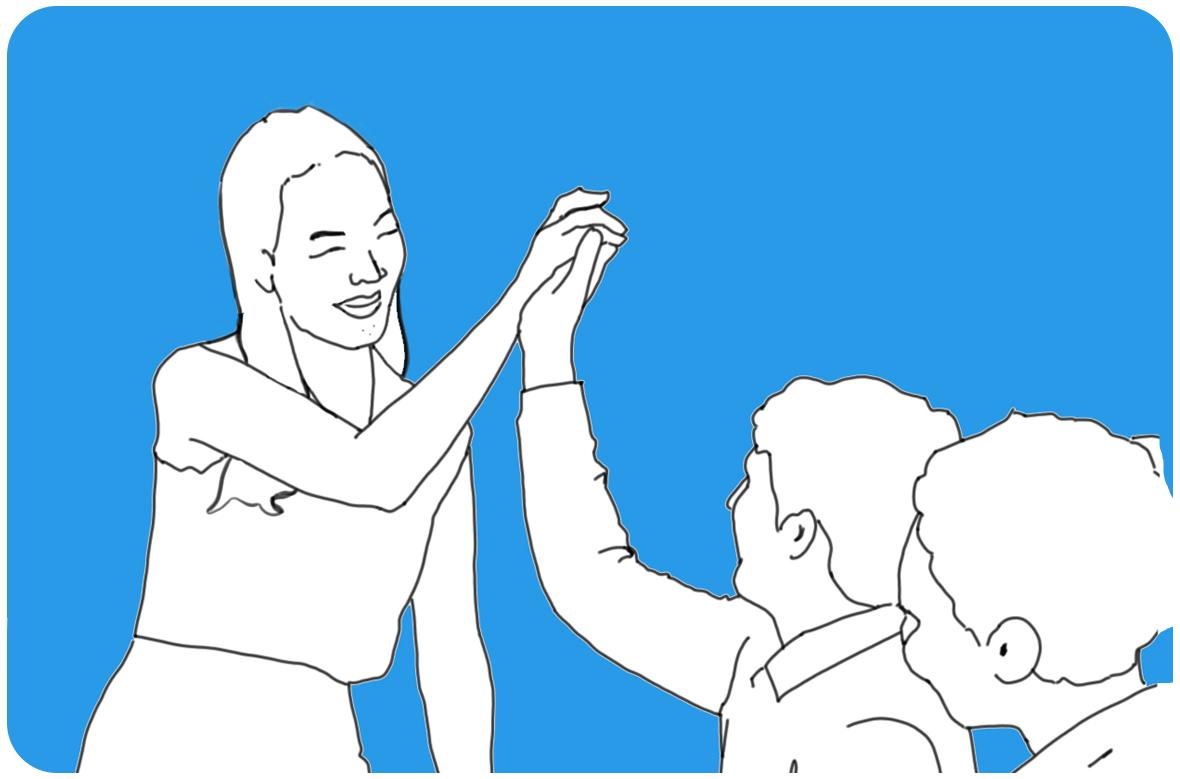 Like Steve Jobs once quoted, 'Innovation is the ability to see change as an opportunity - not a threat'. Amidst the COVID-19 pandemic all over the world, it is hard to differentiate an opportunity from threats, as every bit of the world borders on every single situation with fear these days. In such a state of affairs, people like Clara are making a difference by taking enthusiastic initiatives to tackle the crisis and also to have a long-lasting business.
The COVID-19 pandemic has had a severe impact on every business. Majority still have not been able to recover it by even 50% of the COVID. In such a context, if we evaluate the direct selling industry, things are pretty different. Direct selling is one of those industries that could turn the crisis into opportunity. Not only that, it has been successfully able to provide an alternative income to many who lost their jobs during this destructive pandemic.
However,like any other trade, things have changed in order to adapt to the new norms. Let's look into a few possible changes the direct selling industry has to incorporate in order to suit the 'NEW NORMAL'.
The New Normal in the Direct Selling Industry
1. Face-to-face meetings v/s Online meetings
Not to mention, face-to-face meeting is vital to establish a strong relationship with your distributors as well as customers. It has always served as the easiest way to effectively communicate with them, and to build a bond of trust. But due to the restrictions imposed on such gatherings due to the outspread of pandemic, it has become difficult to form a fruitful connection with the client.
Thanks to the advanced online meeting facilities available in today's tech world, it has been able to simulate a real experience with extra ordinary audio and video qualities. With its help, direct sellers are successfully hosting online parties and knowledge transfer meetings, to keep the community together strongly. Since this method has been able to gratify customers, it is one of the reason why direct selling is able to withstand the COVID-19 crisis.
2. Offline sales vs Online sales
Most of the direct products were sold offline, since it was comparatively easy to demonstrate the product and also to have a one-on-one conversation with the customer. Since it has become difficult to carry out the same selling process now, more and more direct sellers are moving to the online platforms to set up their virtual stores. Not only the selling process is simplified, but also the sellers are able to get more insights about the customer behaviour and their preferences to a greater extent. Online sales also helps in expanding the customer base without any geographical boundaries, which offers a great opportunity for business expansion as well.
3. Word-of-mouth vs Digital marketing
Right from the time direct selling flourished, most of the marketing part was done offline through word-of-mouth. It had an upperhand in productive sales establishment, since the review about a particular product came from a known person or a peer group. Most of such talks happened during social gatherings and similar occasions. But in a situation like what we have now, marketing that happens in such a fashion has drastically reduced. Instead, sellers are now more focused on branding their company online by putting their time and effort into employing the latest trends in marketing and sales into their business. Online campaigns, co-branding, point of purchase (POP) marketing, programmatic advertising, etc. are some of the strategies commonly deployed.
4. Physical back-office vs Online back-office
The successful implementation of work from home scheme has made companies rethink the need for an expensive office space, since most of the companies could get their work done in WFH method with a great reduction in running costs. To enforce this without any flaws, companies are moving to virtual back-office platforms, which integrates all essential features needed to run a company as if it was running offline. The betterment in technology has also made this approach seamless.
The world is moving to a new normal. People who found it extremely difficult to cope up with the changes in the beginning, now handle it with ease. Nobody knows when exactly would this crisis end and till then, the best thing we can do is to adapt and overcome. So it is important to be informed about these possibilities to get your business through this hard time. We have done our best to incorporate the most useful information into this write up. The turn is now yours. Stop waiting for the right time. The best time is NOW!!.
References
dsa.org
wfdsa.org
ipsos.com
businessforhome.org
directsellingnews.com
*DSA 2020 Consumer Attitudes and Entrepreneurship Study conducted by Ipsos.